Parking lots are an essential part of any commercial or public space, providing a safe and secure place for vehicles to park.
But having the right car parking equipment can make all the difference in managing your lot efficiently and effectively.
From access control systems to payment solutions, here is a list of the top 9 must-have car parking equipment for commercial parking lots.
Top 7 Must-Have Car Parking Equipment and Functionalities for Commercial Parking Lots:
1. Access Control System
An access control system is an essential car parking equipment that helps to keep your lot secure and reduces the chances of theft or vandalism. It allows you to restrict access to authorized individuals with verification, such as card swipes or keypad entry systems.
2. License Plate Recognition System
License plate recognition systems are a great way to track vehicles entering and exiting the lot. These systems use cameras to capture license plates, and then store the information in a database for easy access.
3. Parking Guidance Camera System
Parking guidance camera systems can help drivers identify available spots and direct them to those spots quickly. This system uses cameras and sensors to monitor the parking lot and detect open spots, which can reduce the time it takes for drivers to find an available spot.
An effective parking guidance camera will be able to collect a wide range on important data such as:
time and location of entry
time it took to find a space
time and location parked
dwell time
time of exit from the space
parking in a different space
time to get from the space to the exit
time and location of exit
Overall, an effective parking guidance system will also be able to direct drivers to the closest available spot and provide real-time information about occupancy levels in different areas of the lot.
4. Ticketless Parking System
Ticketless parking systems are a great way to reduce the hassle of having to issue physical tickets. These systems allow customers to pay for their parking via the internet or mobile apps, and can even provide them with a QR code that they can display on their car dashboard.
5. Traffic Detection and Monitoring System
A traffic detection and monitoring system is important for any commercial parking lot as it helps to keep the flow of traffic in check. This system uses cameras and sensors to detect and monitor traffic patterns, helping you identify areas that may be congested or need additional resources.
6. Parking Management Software
Parking management software is an essential car parking equipment that helps you to manage your lot efficiently and effectively. It can provide reports on vehicle counts, entry/exit times, occupancy rates, and more.
The software can also help you to set up payment solutions, manage access control systems, and more. With these features combined, you can create a fully automated system that will help you manage your lot more effectively.
7. Payment Solutions
Payment solutions are another essential piece of car parking equipment that helps you to manage your lot more efficiently. It allows customers to pay for their parking with cash, credit, or debit cards.
With payment solutions, you can provide customers with more options to pay for their parking and reduce the number of people waiting in lines.
By investing in these must-have car parking equipment, you can ensure that your commercial parking lot is always safe and secure. Whether you're looking for an access control system, license plate recognition systems, or payment solutions – these are the top 9 must-have car parking equipment for commercial parking lots.
What if you could have all the necessary functionalities in just two packages instead of investing in multiple ones?
The Only Solutions You Need – MultiScanhub & Portable Traffic AI System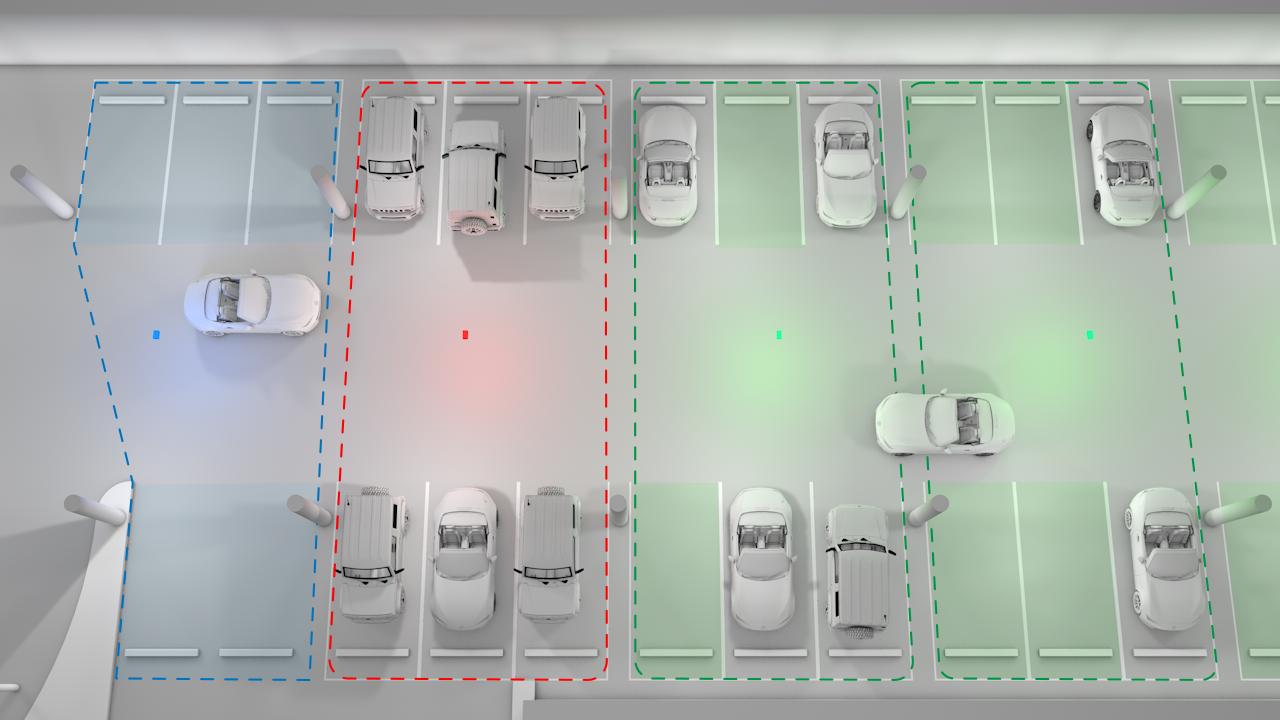 The exciting news is – you absolutely can.
MultiScanhub is a subscription-based ticketless parking platform that allows people to register to become part of a parking facility. Users can create an account and become a member, which will allow them to park easily with the contactless system.
MultiScanhub has a lot of in-built functionalities to it, including secure payments, parking management, access control, and more.
The Portable Traffic AI System is a traffic detection system that consists of cameras and sensors in one portable and all-inclusive system. With the use of renewable solar energy in combination with cellular or satellite communications, the portable Traffic AI system can be used remotely from any location.
This system is designed for easy and effective transmission of traffic data to key decision-makers, which makes it great for parking lots and other commercial spaces. Some of the data available in this Traffic AI system include licence plate recognition, AI vehicle classification, speed detection, wim integration, bridge monitoring, and lane compliance.
Why Sensor Dynamics?
Sensor Dynamics is one of the leading providers of Automatic Licence/Number Plate Recognition solutions for parking, traffic, law enforcement, and more since 2004.
We have continued to expand into more effective solutions such as Vehicle ID and Vehicle Classifications.
Vehicle ID involves combining the ALPR/ANPR/LPR with other vehicle data such as the make, model and colour of the vehicle. Combined, these details create a virtual "fingerprint" for the vehicle. This data improves the accuracy of vehicle identification over ALPR/ANPR/LPR alone. This makes it ideal for solutions in tolling and parking where identification and matching accuracy equates to revenue.
Vehicle ID is a combination of ALPR/ANPR/LPR technology with other specific vehicle data such as vehicle make, model and colour. Combining these details create a unique "fingerprint" for each vehicle which makes it easier to identify and match vehicles accurately.
Vehicle Classification uses machine vision in combination with machine learning algorithms to categorise vehicles by type, i.e. sedan, SUV, van, truck and more. This technology also focuses on identifying and classifying heavy vehicles into different types, which is helpful for the Department of Transport groups.
At Sensor Dynamics, you can be sure that you are getting the best car parking equipment and solutions available. Contact us today to discover how we can assist you.